Last week, on June 8, the fifth annual European Security Blogger Awards were announced at the Infosecurity Europe conference in London.
Nominated and voted for by the public, with votes added by judges including Infosecurity Europe Hall of Fame member Jack Daniel, journalists Matthew Schwartz and John Leyden and others, the awards were presented at the Blogger Awards meet-up in a reception held at Olympia.
I am both delighted and humbled to learn that not only was I nominated for an award, but my little blog was voted "Best New Security Blog"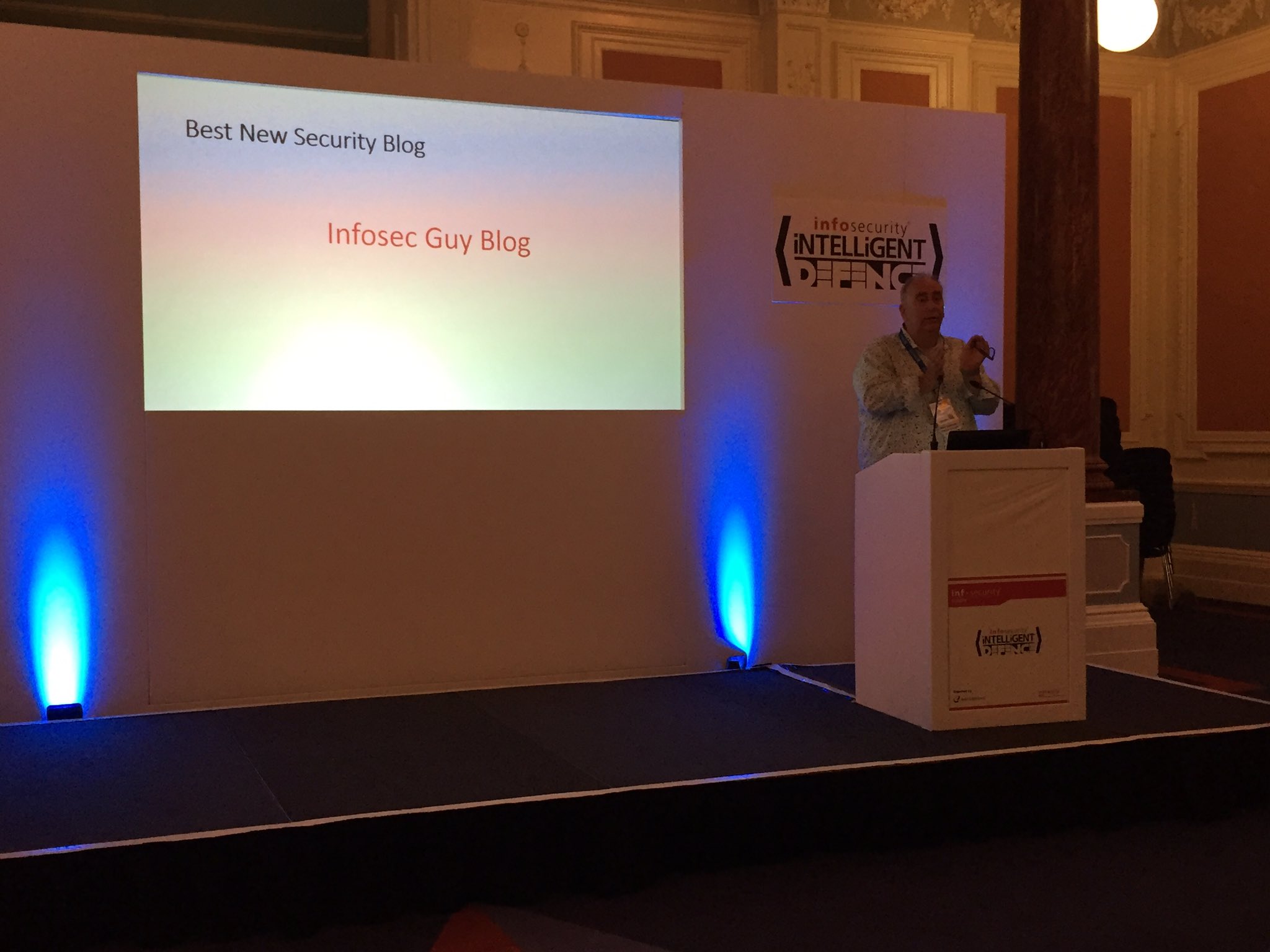 Here are the winners in full:
I am honored to be included among some of the most well know and respectable members of the global InfoSec community.
I started this blog just a few months ago, as a platform to highlight serious security flaws, bad practice, and privacy failings that companies and organizations are either oblivious to, or don't want you to know about… in the hope that it would serve to educate and better inform everyone about privacy and security in the digital age; whether you're just an every day basic internet user, webmaster, software developer, or IT/security professional, the hope was that there would be something here for everyone!
If you're new to my blog, why not check out some of my most popular posts:
I'll keep blogging about important issues such as these… why? Because the bottom line is, I strive for a safer and securer internet for all!
I'd love to hear from you too, so why not connect with me on Twitter (@isecguy)